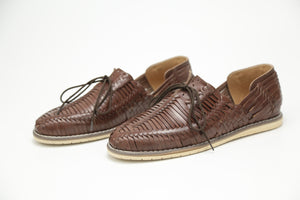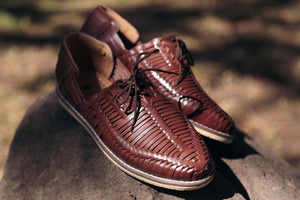 Made for traveling in comfort, you'll feel like you're walking freely in these handcrafted huaraches. The sole is one of our thinnest options but is still solid and strong. These shoes are intricately braided by Mexican artisans and something to show off while comfortable to wear as well.
Made in Mexico
100% Premium leather
Handmade by Mexican Artisans
Tips on Sizing: Size down if your foot size is a half size, i.e. 7.5 -> 7. Size up if your feet are wide.
Notice: Leather shoes need to be broken in, so the leather will expand and mold to your feet. As such, the first few times you wear our brand new shoes, the fit may be a little tight.
Description #1028